Want to find out more information on these great savings? Call our Sales Department at (866) 906-9287 or leave us a message on our
contact page
!
Compare & Save
Compare Vehicles Side-by-Side.
Check "Compare" on cars you like as you browse: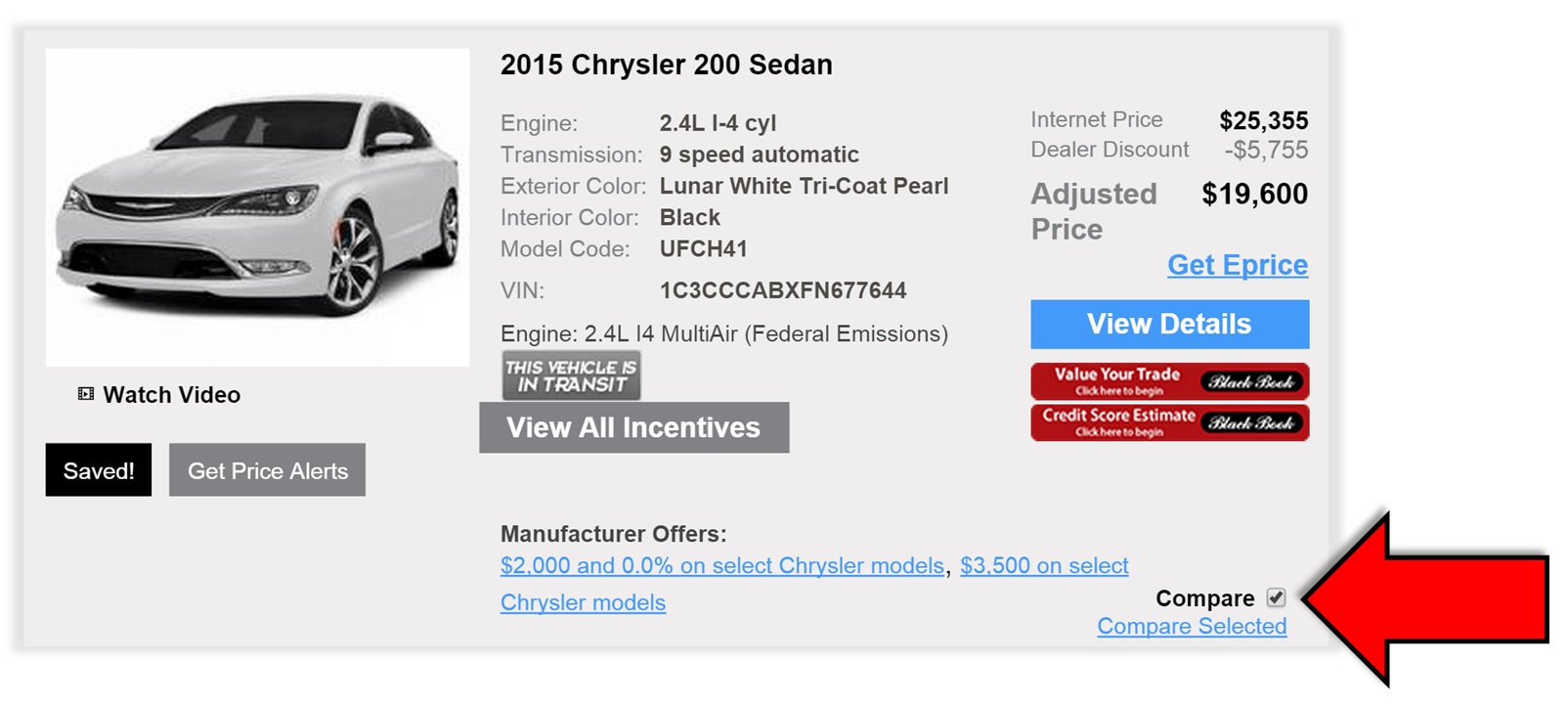 At any time browsing inventory, click "Compare Selected". Â 
Here's how it looks:
Side-by-Side Comparison:Â Chrysler 200s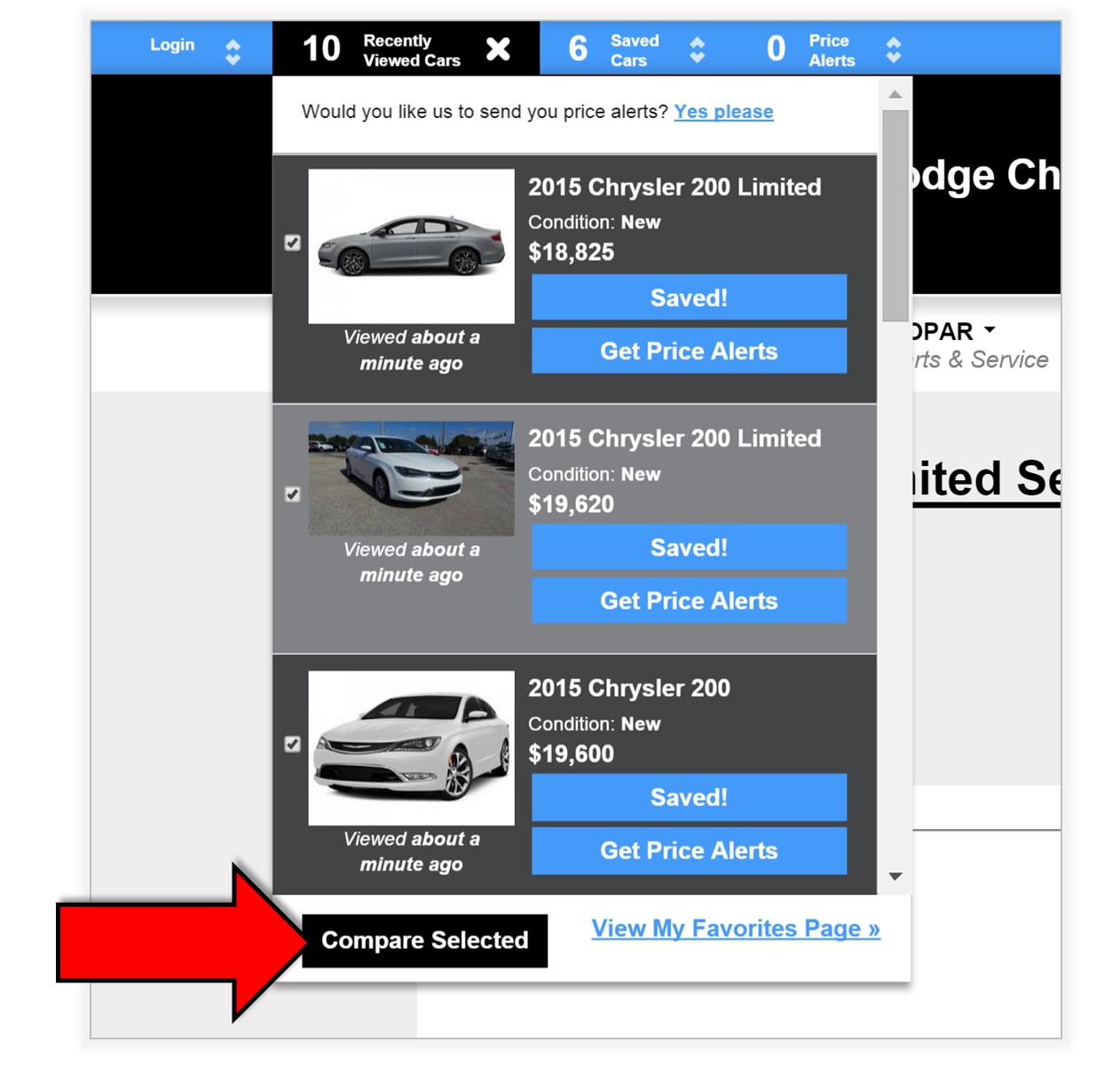 Website-Only Savings
Remember to look for the Get ePrice button when browsing inventory on the website -- these savings are only available online!